Shipping containers are ideal for construction sites and continue to grow in popularity. So what is it about the humble shipping container that makes it invaluable on construction sites? Read on to find out the top reasons why containers are a great site solution for many construction firms.
Cost effective
Converted shipping containers are extremely cost effective when it comes to construction site use. Construction sites are by their very nature a temporary state of affairs, meaning that building structures to accommodate the needs of the site workers is not very cost effective. A built structure takes time to construct and take down, with the likelihood that costly materials used in its construction could not be re-used.
In contrast, shipping containers are built to be portable – after all, if you purchase a second hand container it has probably already travelled thousands of miles around the world. This makes them ideal for moving on and off sites quickly and efficiently.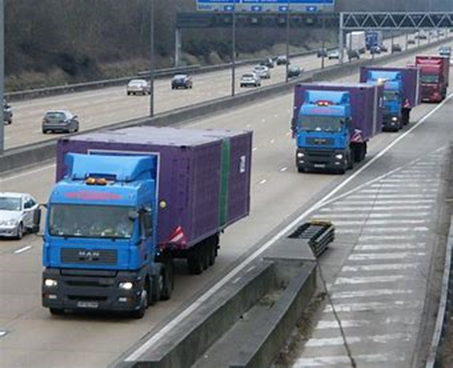 Versatile
You couldn't wish for a more versatile unit than a shipping container. Not only are shipping containers portable, they are also stackable. So, if you're pushed for space on a building site you can stack your containers. Need to add in landings and staircases? Not a problem – in fact, when it comes to container conversions you'd be hard pushed to find a limit on modifications! They also come in various sizes – 8ft,10ft,20ft,40ft,45ft's.
As well as converting containers for a multitude of construction site uses (e.g offices, storage facilities, cafeterias, toilets, locker rooms) they can be converted to have strong insulation or heating and air conditioning units to make them comfortable all year round. A single container unit could have many uses, making it ideal to be transported onto the next construction site and used for a different purpose.

Built to last
Our shipping containers are made from strong, galvanised steel. They're built to hold heavy and precious cargo and to be lifted on and off ships without bending and buckling. In short, they're built to last – heavy duty, strong and secure. They won't be blown over in a storm, structurally damaged by knocks and dents, or require much maintenance at all. Hence if a construction company wanted to convert them into offices, storage units or anything else for that matter, they will stand the test of time.
We're the UK's largest provider of new containers and are here to help with any questions you might have about using shipping containers for your construction site. Our Container Conversion Engineers are happy to be of assistance with any technical questions.
If you need a shipping container, do not hesitate to get in touch with us or browse our range of shipping containers for sale, we offer a wide range of new containers as well as used shipping containers and a full in-house container conversions service.