There is a constant need in the UK for extra storage space. Whether that is a business expanding and needing to store more stock, or for domestic use on land or in gardens. With an increase in self-storage facilities throughout the UK. With 81% of customers being domestic users and 19% being businesses. Shipping containers offer a cost-effective, secure and long-lasting alternative.
Shipping Containers for Storage
A shipping container isn't someone's first thought when they need extra storage. Given the benefits of using conventional options, it is worth considering.
Containers are built to store cargo and travel around the world (many, many times). Durable, secure and can outlast traditional options like wooden or metal sheds. You will never need to worry about strong winds and heavy rain again!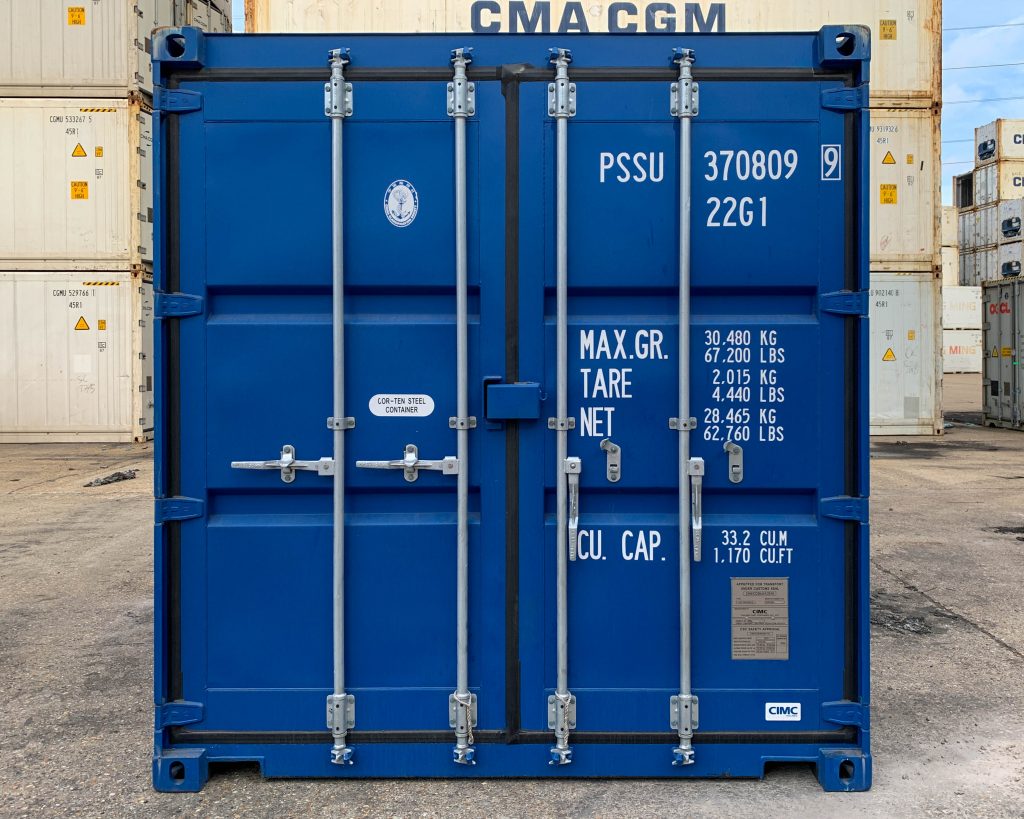 Unlike garden sheds, shipping containers are difficult to penetrate. Whether it's in your garden or somewhere else on your land, you can sleep knowing your belongings are protected.
One-trip shipping containers come with a fitted lockbox as standard. A lock box covers where the padlock goes, making it even more tricky to tamper with the padlock.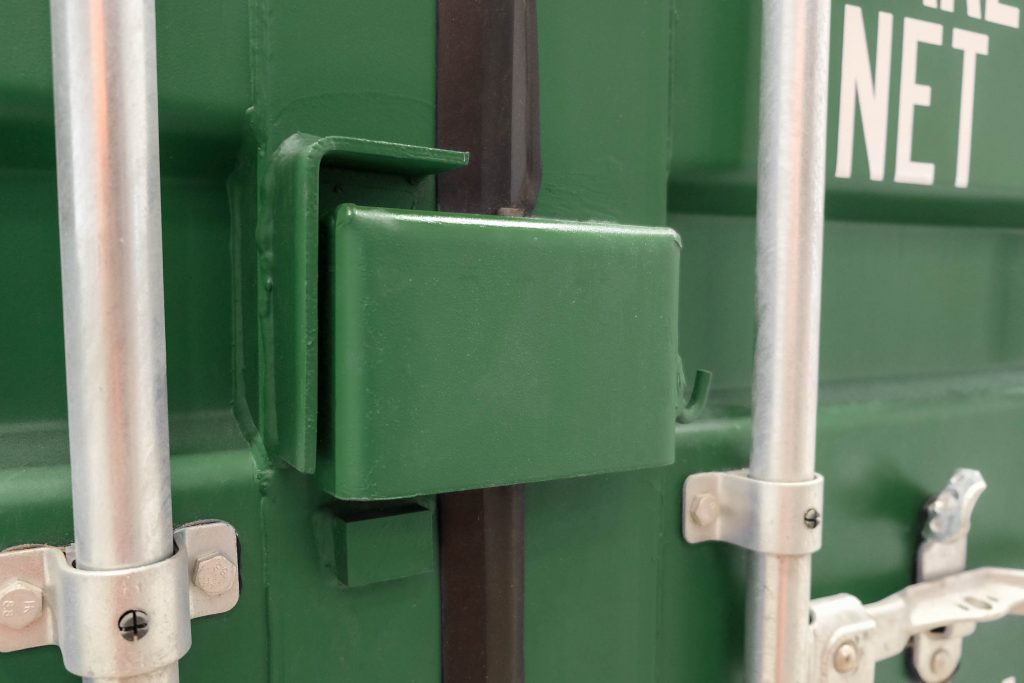 Even for businesses, containers are ideal. You can leave one on-site without worrying about the content inside them. Also, a container can be picked up and relocated when you require.
The addition of grafo-therm is also great when storing. Grafo is an anti-condensation spray that is applied to the ceiling. Protect your storage from any build-up of moisture!
Shipping Container Sizes
If you are considering a container but think they might be too big, good news is they come in various sizes. They can be as small as 8ft, right through to 45ft in length. An 8ft container makes a nice size for any garden. These units are around 8ft length and 7'4ft wide (a smaller width than traditional containers). They are approximately the same size as a large garden shed.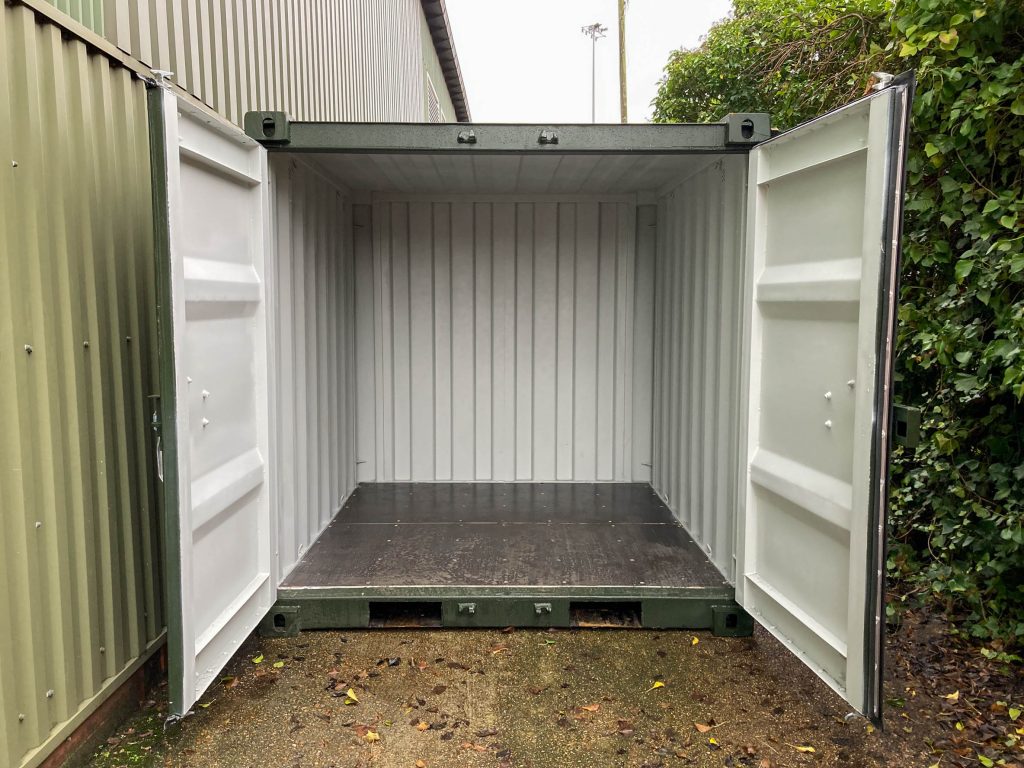 The next size is a 10ft storage container, which will sit within the lines of a standard parking space, giving you a good-sized storage space with all the above features, but without taking up to much room.
20ft shipping containers are the most popular of them all. They offer a good size storage space. With the average parking space being roughly 15ft in the UK, they only overhang by a small amount.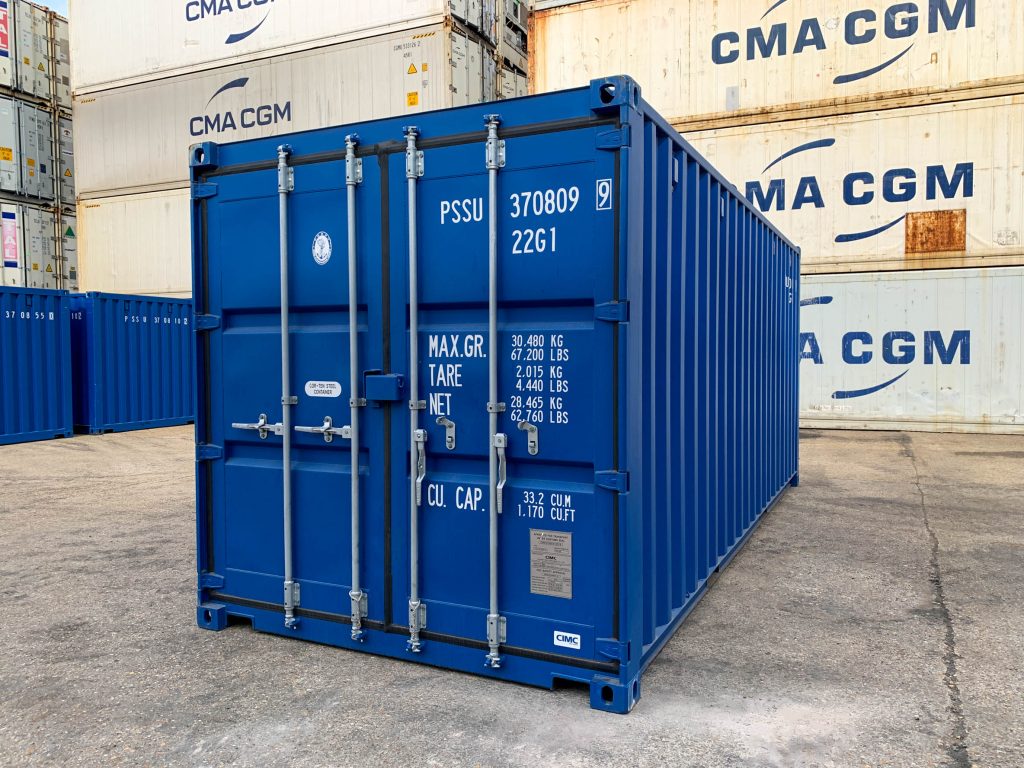 A 40ft / 45ft shipping container is the largest standard unit. Perfect if you are storing goods that are long. And like all containers, they can be transported without needing them emptied.
Shipping Container Add-ons
You can take your storage container a step further with various container add-ons. A common way to optimize your space is to use racking or shelving. Available in a variety of sizes and styles, you can find a variation that best suits you. Contact us for more information on the racking we can supply.
Personnel doors can also be fitted to your shipping container. Giving you easy access to your storage without compromising security. It can be a great option if you want to nip into your unit instead of having to open one of the standard container doors.
We have Containers For Sale across the UK in various sizes. Get a quote here!