The 20ft shipping container is a popular choice amongst our customers, who buy it for a wide range of uses from storage to creative conversions.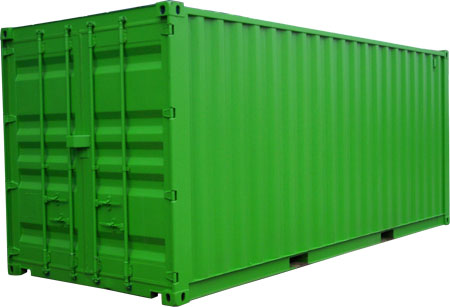 It can sometimes be hard for people to visualise just how big this container is, so we're sharing a list provided by Universal Containers, a member of the Containers For Sale group of container suppliers.
What can you fit inside a 20ft shipping container?
2 cars
60 refrigerators
4,000 shoe boxes
37,976,526 paper clips
168 Nascar tyres
1,021 60Ib bags of cement
7,344 gallons of water
48,000 bananas
7,816 reams of paper
1,512 cases of cans of Coke
486,799 eggs
3,962 2x4x8 planks of wood
400 flat screen TVs
9,600 wine bottles
200 mattresses
Carefully packed, the whole contents of a 3 bedroom semi-detached home
While this list is just a bit of fun, it hopefully gives you the idea of just how spacious this shipping container is! They're ideal for conversions as well into temporary units – office, retail, homes, garden rooms etc. We sell annually over 15,000 New and Used shipping containers throughout the UK, to both private and trade. If you are interested in the 20ft container, or something larger or smaller, you can buy both single units or multiples of 100's, at the very best competitive prices, from our controlled depots in 12 regions.
If you need a standard shipping container, do not hesitate to get in touch with us or browse our range of shipping containers for sale, we offer a wide range of new containers as well as used shipping containers and a full in-house container conversions service.