If you think the idea of living in a steel box is unappealing, it might be time for a rethink! Architects the world over are designing multi-storey accommodation using shipping containers which is cheap, quick to build and, most importantly, homely.
Containers for Sale members have been working with architects on container conversions which are helping solve the housing crisis. Because shipping containers are highly adaptable, easy to move and fast to install, the cost savings on materials makes them highly attractive.
The capacity to re-use units in new locations also make shipping containers a serious option for urban housing. This means that housing authorities could free up land for housing on a temporary basis for student homes or starter homes relatively easily.
One example of this principle in action is hugg homes, who utilise land often made inactive during the planning process to provide high specification modular living using shipping containers. By developing strong partnerships with local authorities, registered housing providers and other public sector bodies, hugg homes provide affordable housing options for local residents and key workers who need it most.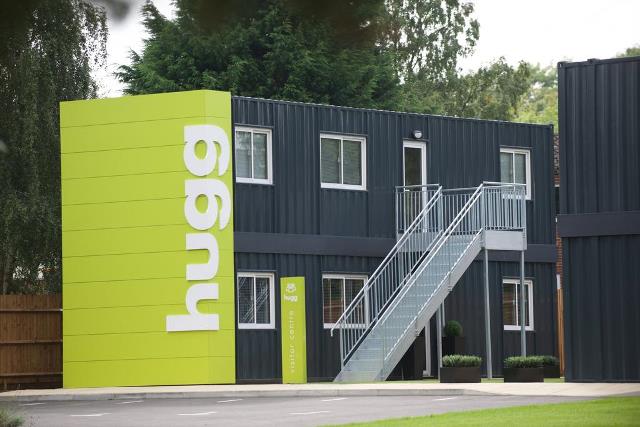 The fact that the homes are made from shipping containers means they can react quickly to emerging local housing requirements, whilst also ensuring that otherwise dormant land is fully utilised. Once no longer needed, the homes can be refreshed, reused and moved around easily, offering a sustainable housing solution which would be impossible to replicate with bricks and mortar.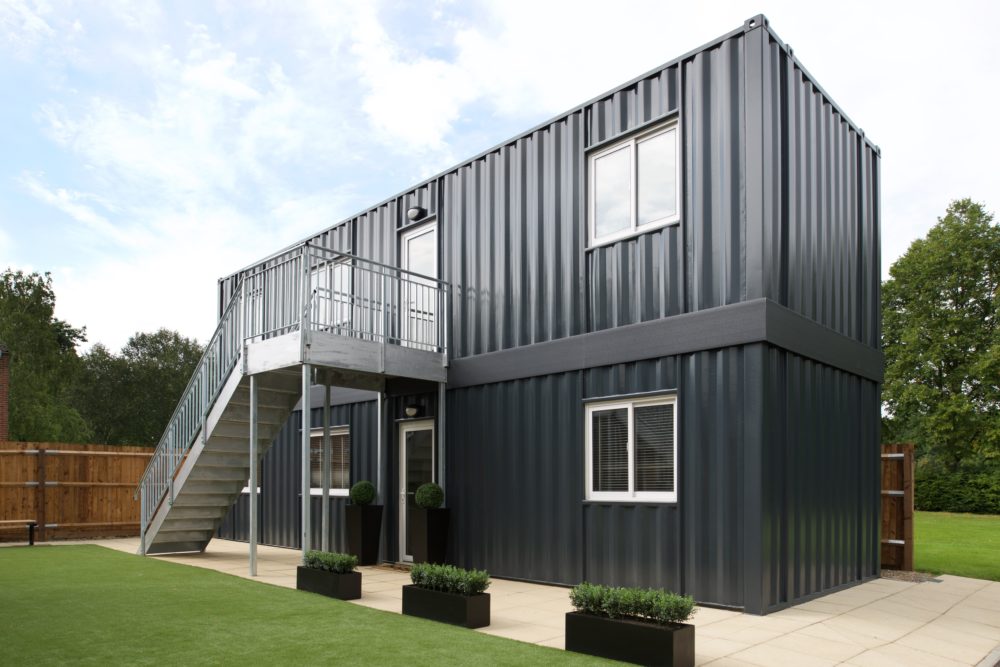 So how do developers stop that feeling of being 'stuck in a box' and provide attractive living spaces? Cattani Architects have designed the recently completed Cité A Docks student housing project, located in Le Havre, France.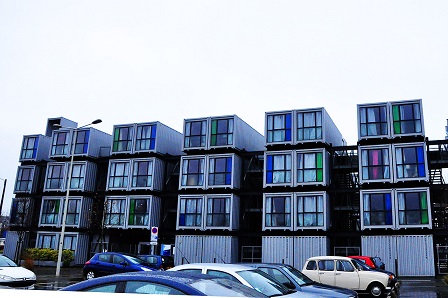 This four-storey housing consists of 100 apartments made out of old shipping containers. To make the accommodation feel lightweight, a metal frame was used to stagger the units, and create new space for walkways, patios and balconies. Glass walls allow natural lighting of spaces and the apartments overlook a garden. Heat and sound insulation was maximised with layers of rubber to dampen vibrations.
It may take some time to overcome people's attachment to bricks and mortar, but developers are gradually overcoming this resistance by creating homes which are cosy, light and spacious. It's likely that we will see many more housing projects using containers in future.
If you need a standard shipping container, do not hesitate to get in touch with us or browse our range of shipping containers for sale, we offer a wide range of new containers as well as used shipping containers and a full in-house container conversions service.