Are you looking for extra space for your business, school, organisation or home? The structural strength and integral free-standing properties of the commercial shipping container, coupled with their relative ease and economic purchase, has led to them being used for a wide variety of bespoke container conversions.
Gone are the days when shipping containers were once bought simply for building site lockups or basic site offices with occasionally a personnel door or window fitted into the side. Today, containers are frequently purchased in brand new condition for sophisticated, intricate conversions to laboratories, workshops, additional school classrooms, offices, bio-mass fuel storage and boiler houses , welfare units, toilet blocks, pop up shops, event outlets, fast food outlets, garden summer houses  and much more. In this blog post we explore a few examples of creative container use.
This container has been timber clad and converted into a service facility in a wooded park. It would be hard to tell without close inspection that it started life as a shipping container.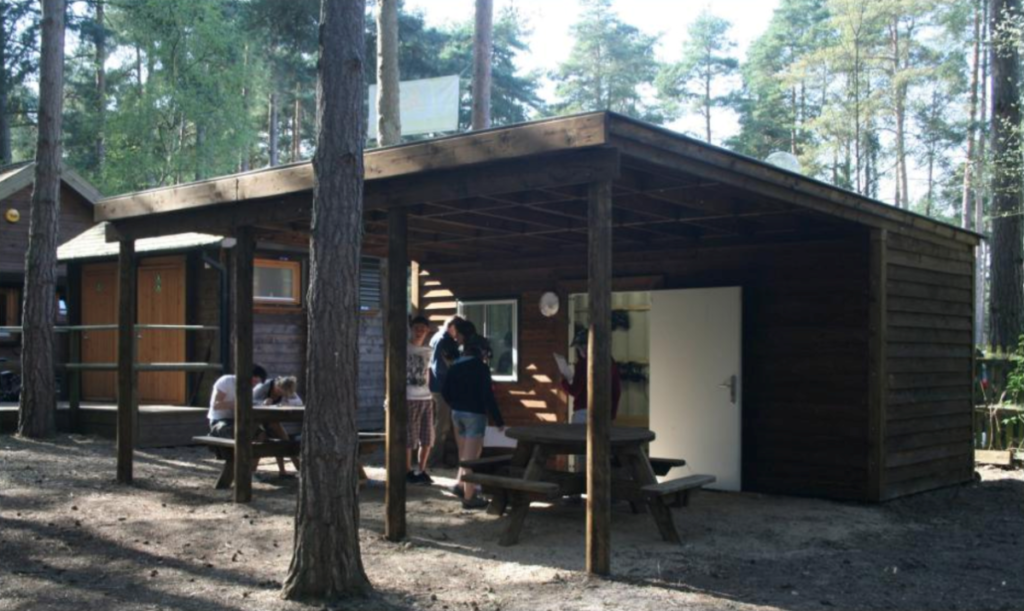 Modern shipping container office conversions do not necessarily equate to a lack of space and light. These are previously multi used ex shipping line containers converted into a modular office complex, producing a pleasing and healthy design.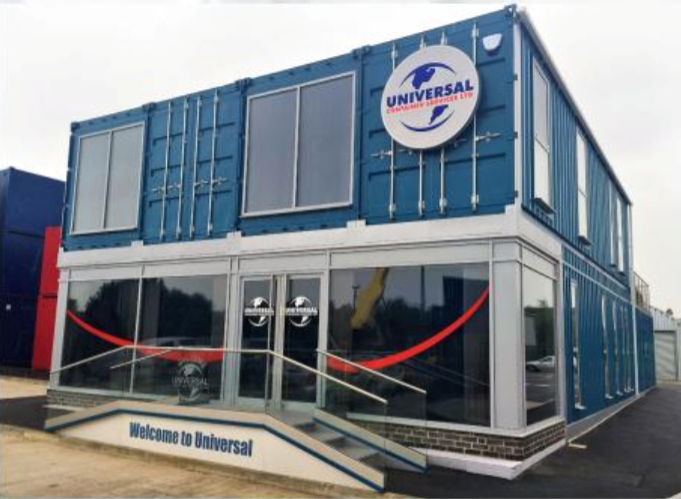 This unit is a previously used ex shipping line container converted into a single but spacious sales office for a Self Storage depot.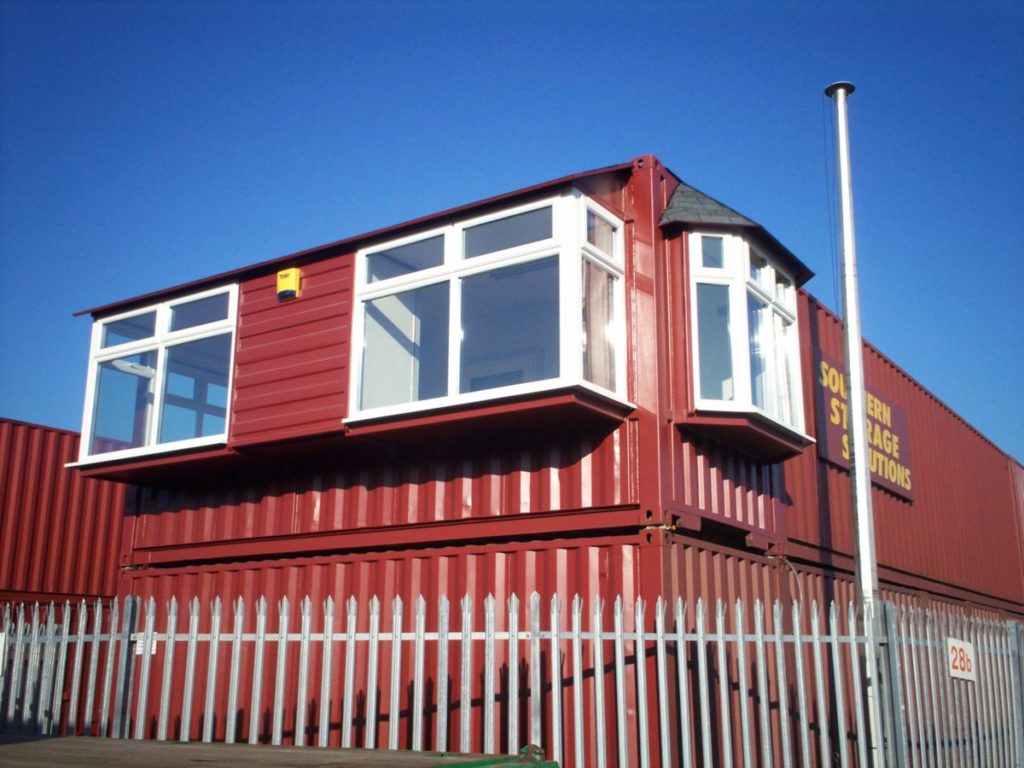 To view more innovative and creative uses of shipping containers view our conversions projects here.
If you need a standard shipping container or a refrigerated container, do not hesitate to get in touch with us or browse our range of shipping containers for sale, we offer a wide range of new containers as well as used shipping containers and a full in-house container conversions service.