As interest and desire to build sustainably grows, it's time to give the humble shipping container the attention it deserves for its contribution towards sustainability in the construction industry.
Not only is the re-use of shipping containers providing a positive use for industrial waste, the structural strength and integral free-standing properties of the commercial shipping container means they require relatively little groundwork to place the container on. This means that a container conversion can have a much lower carbon footprint.
Don't be fooled into thinking that containers will always have a heavy-duty industrial look either. Here's an example of a container conversion we carried out for a bird hide in Steart Marshes, Somerset. Not only were the containers clad in timber, but a sedum roof was added to help the building blend into the environment.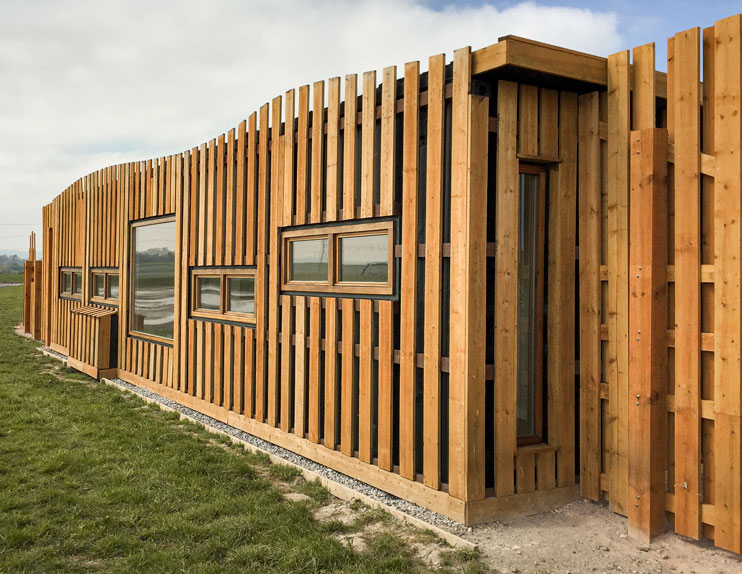 The interior of the building had double glazed windows and was fully lined and insulated, helping to keep it draft-proof and warm. The result was a beautiful, natural-looking building, which not only sits comfortably in the landscape, but will have minimal impact on the landscape when it is eventually removed.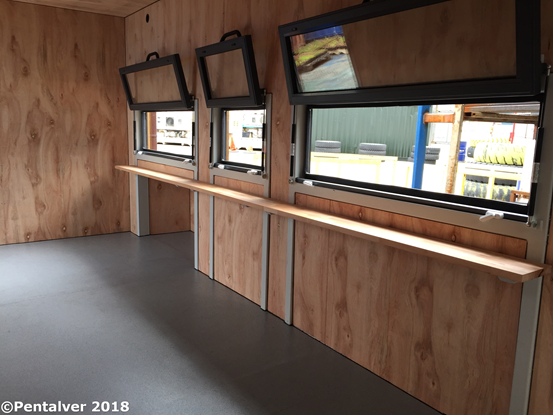 There are more and more examples of shipping containers providing the basis for sustainable building projects worldwide. Starbucks new store in Taiwan takes innovative recycling to a whole new level. The new store is constructed entirely from 29 recycled shipping containers, with the placement of each shipping container inspired by the leaves and branches of a coffee tree and the Chinese bucket arch.
Whilst shipping containers were once bought simply for storage or as temporary offices, this is no longer the case. People are now seeing that shipping containers can provide a sustainable solution to many construction projects.
Containers for Sale has been at the forefront of this developing industry, and our workshop staff and CAD design engineers have assisted customers to develop some of the most unusual creations that were once just "what if we had" imaginations! To view innovative and creative uses of shipping containers view our portfolio of conversions.
If you need a standard shipping container, do not hesitate to get in touch with us or browse our range of shipping containers for sale, we offer a wide range of new containers as well as used shipping containers and a full in-house container conversions service.