What are 20ft general purpose shipping containers?
Shipping containers are 20ft x 8ft metal boxes, used to ship or store cargo. New containers are often sold as 'once used'. This is because when they arrive in the United Kingdom, they are full of cargo. Once in the UK, the containers are emptied, returned to one of our depots and put up for sale as 'One trip' Shipping Container. To describe these types of units, the industry uses various terms like, general purpose containers, dry van containers and standard shipping container or simply shipping container for storage. All these names refer to same kind of units.
Another variant of the 20ft containers for sale is its bigger brother the 40ft shipping containers. These cargo containers usually have the same features as the 20ft ones but are 40 foot long instead.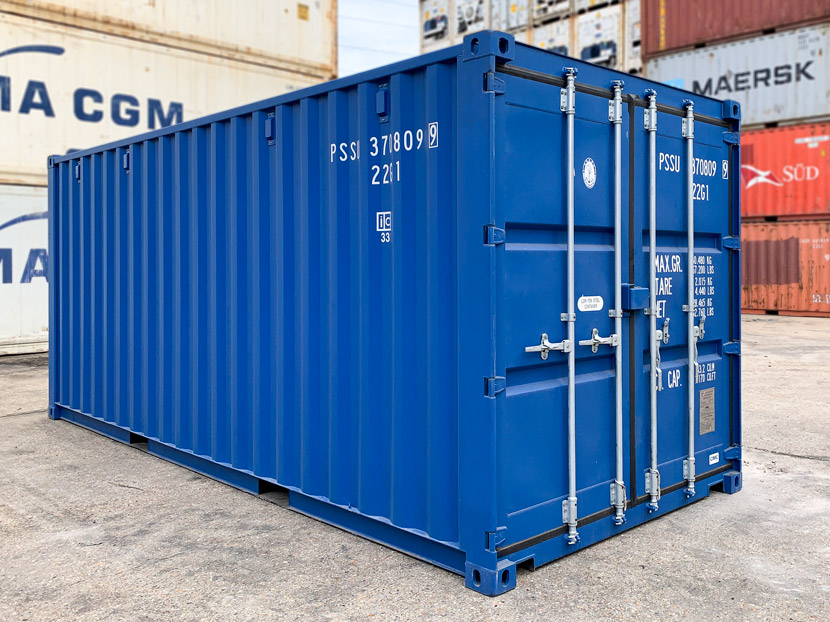 What are they made of?
Our Shipping containers are manufactured in China. They are forged from Corten steel. Making them more durable when exposed to natural elements over long periods of time. This, combined with the rubber door seal, makes them completely wind and watertight. The interior is finished off with a marine plywood flooring.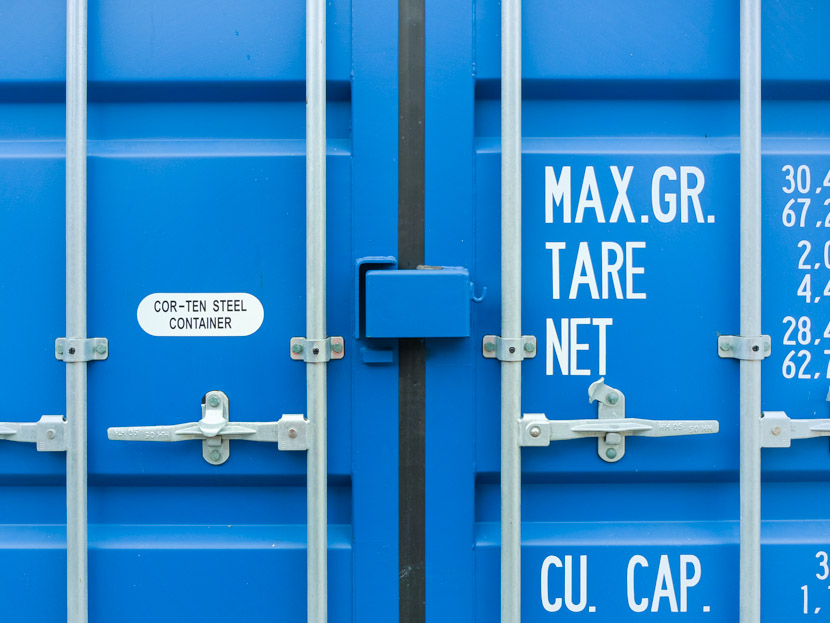 What are the specifications?
20ft containers are 20ft in length, 8ft in width and 8'6ft high. Unloaded they can weigh up to 2300kg. When loaded, they have a maximum capacity of 25,000kg. To put it into perspective, they would be able to hold 120,000 apples.
What is a CSC plate?
CSC or Convention for Safe Container are a set of standards that a new container must meet. These standards can include weight, resistance to forces and certain functionality requirements. Once it meets the standards it is given a CSC plate meaning it can be shipped anywhere around the world. These plates last 5 years from the date when the new plate has been issued. Once used containers come with a new CSC Plate as standard while Second-hand shipping container usually will need a new one to be issued.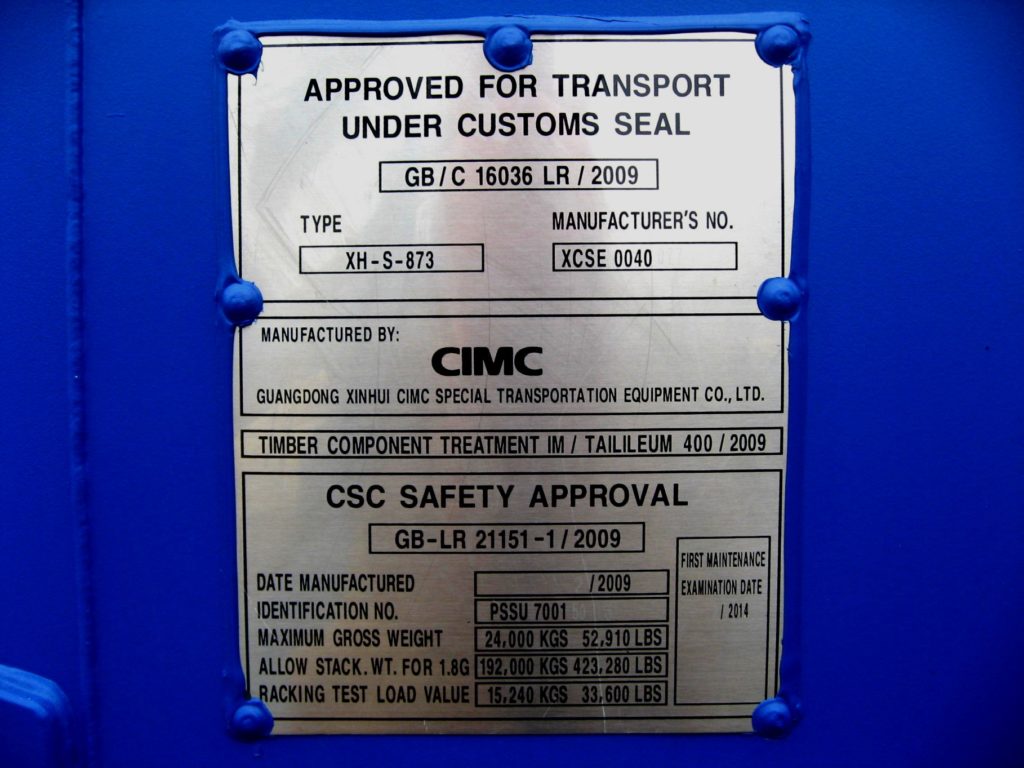 How can I get one?
That's the easy part, you need to send us an enquiry using the contact form at the end of this page stating what size, condition and quantity you require. We will prepare a quotation and come back to you as soon as possible. If accepted, we will take payment and arrange delivery on a day that suits you. The day of the delivery your container will arrive on a Hiab lorry. This then gives you the option of choosing where you want it to be placed.