Shipping containers really can be used for any purpose. Last year we built converted containers for QED Sustainable Urban Developments Ltd. They've since re-used them innovatively by converting them into a music studio for the Breakthrough Artist Development Association (BADA). This studio allows BADA to provide the perfect environment in creating a community of practise to help inspire musicians at every stage of their journey.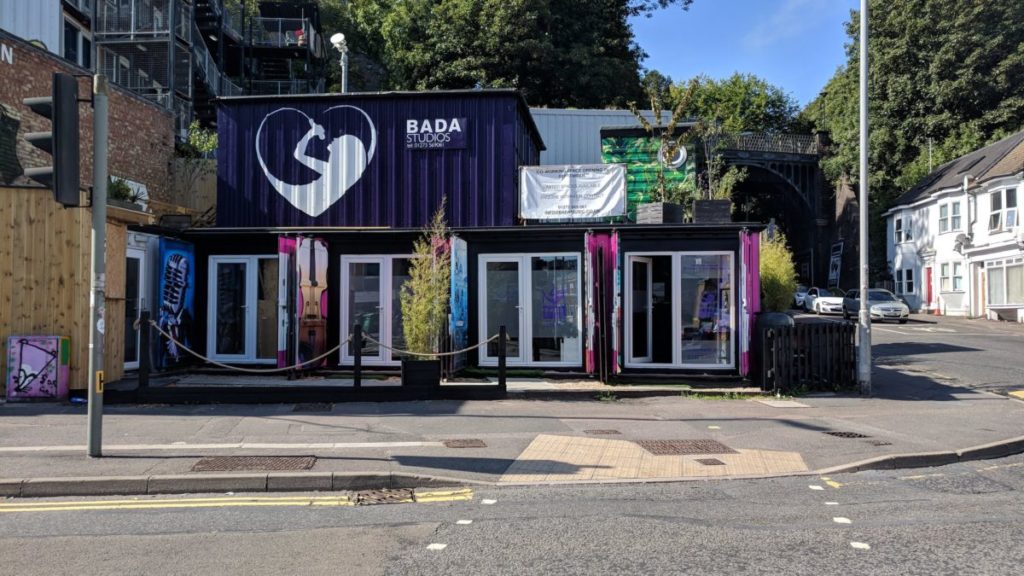 This recent conversion is one of a growing number of examples which demonstrate heightened interest in quick economic construction use of shipping containers for different purposes.  Not only can shipping containers be a cheap and easy solution to space creation projects, but they can also produce an attractive, spacious and healthy finished result.
Two of our container suppliers Pentalver (South England) and Universal Container Sales Ltd (North West England) are playing an ever-increasing role in supplying container shells to schemes such as this. Contact us today to get a quotation on your bespoke container conversion.