In a previous blog, we talked about the rise in the popularity of shipping container storage. Below are some creative storage ideas to get the most out of your container.
Racking & Shelving
Racking is a simple addition to your container. It is a good option if you want to organise your storage and keep everything tidy. It also means you don't have to leave things on the floor. We offer racking in a variety of sizes, styles and tiers. Ideal for workshops, factories and paper archives.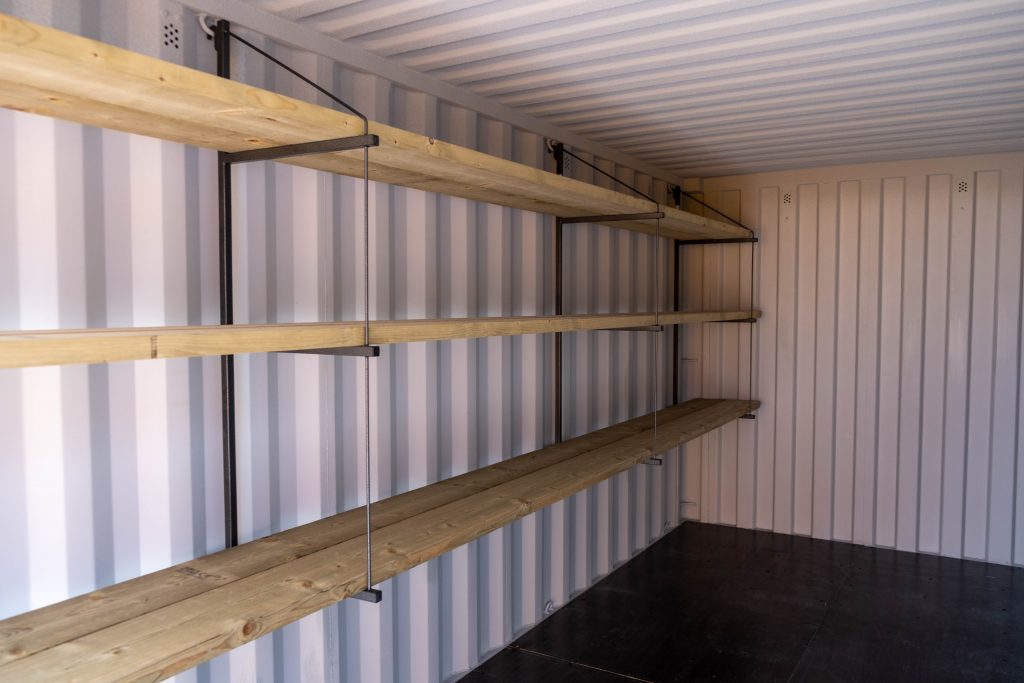 Small Containers
10ft Stores are made from used 20ft containers. They are cut down the length and have a false wall installed over the exposed end. Giving you the option to have either the standard container doors or a personnel door. These refurbished units are perfect for the home garden. They are a similar size and much more durable than a typical garden shed.
Combined with racking, 10ft stores are great for store paperwork archives. They are secure and dry, meaning your documents will be kept safe. For an idea of size, one of these units can fit comfortably inside a standard parking space.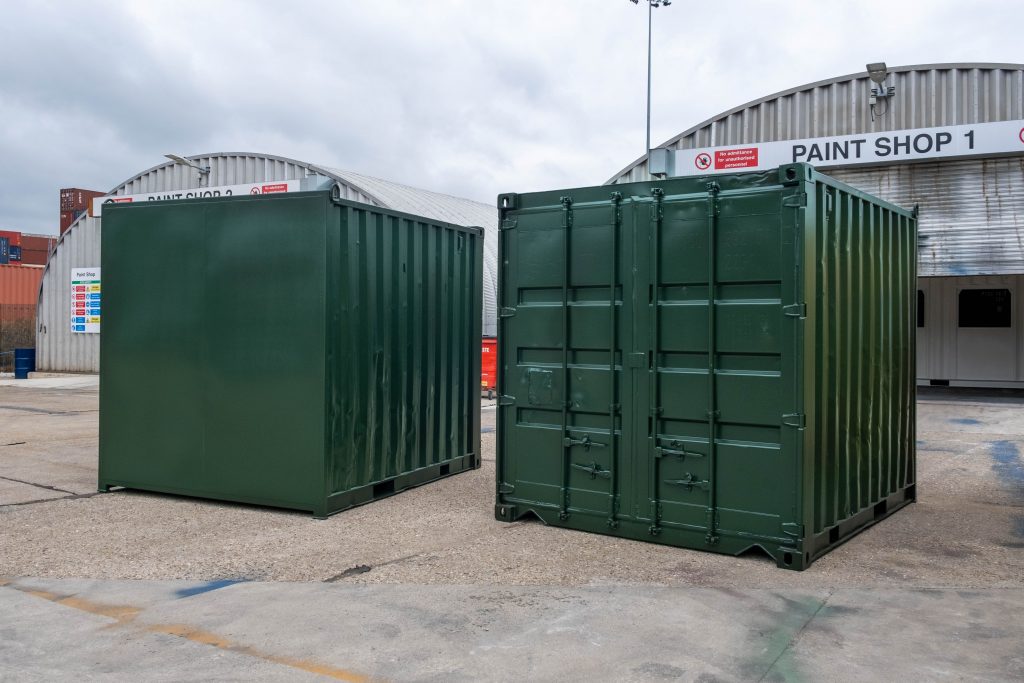 Ply-lining
Ply-lined containers are a great option if you want to keep everything dry and protected. The walls are insulated and then covered with 9mm hardwood ply. This will help keep the container at a constant temperature, limiting the chance of moisture build-up. A great option if you are storing valuable goods like documents, electronics and furniture. Once complete this solution also makes for a spacious personal workshop.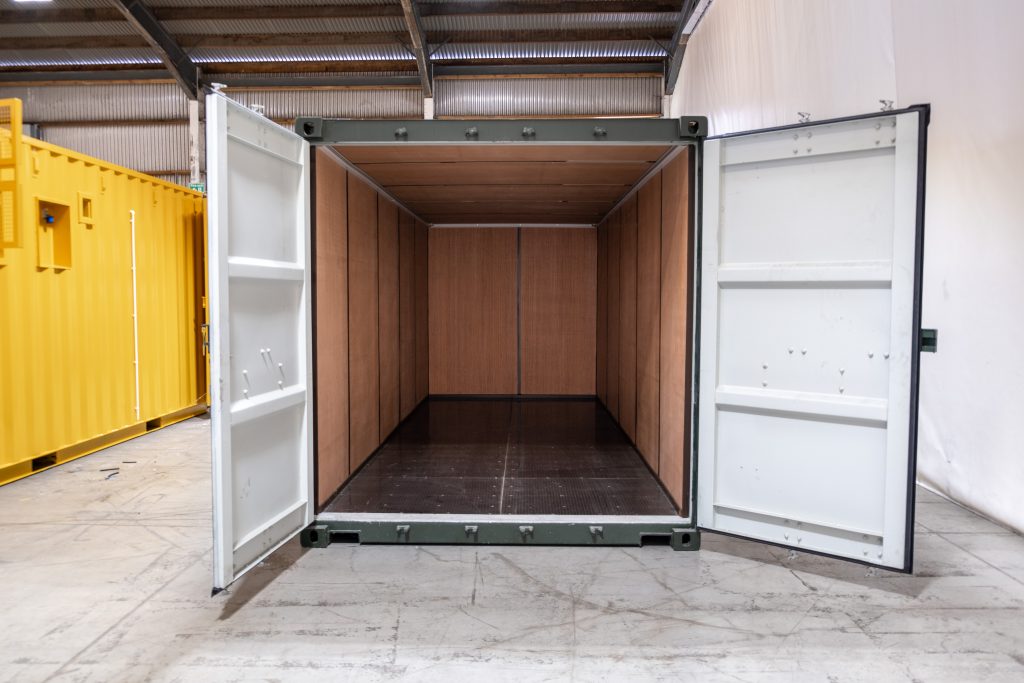 Topper Storage Units
These Topper units are a fantastic option for the self-storage industry. Designed to be stacked, meaning you can double your storage capacity without taking up additional space. Available in two configurations, 8ft or 15ft. The 8ft option has a walkway in the centre with two personnel doors opposite each other. These doors both lead into a secure 8ft storage area.
The 15ft version has a walkway on one end with a personnel door leading to a 15ft storage space. When stacked in a line, the walkway becomes a hallway with overhead protection. Making it easy and safe to access each room. Bespoke configurations are also available if you require different-sized rooms.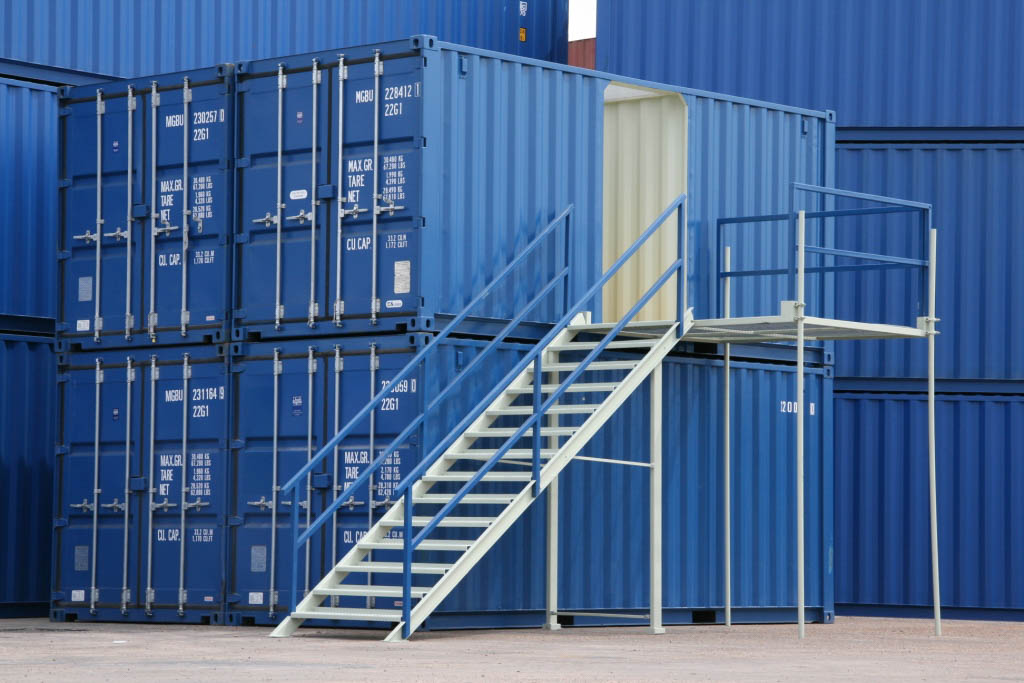 These are just a few options to get the best out of your storage container. There are many more possibilities out there. It all starts with what the purpose of buying a shipping container is. We have converted containers to house specific items. Air compressors, batteries, hazardous chemicals and documents/archives are just a few.
You can find more of our container conversions here.
Or if you want a shipping container quote, click here!