Container developments are making headlines across the UK as the popularity of these strong, versatile and easily transportable building blocks are being used to help with regeneration, affordable housing issues, office developments and accessible living.
Here's a few examples of current container developments, either in the planning or build stages, from diverse areas of the country.
Sunderland Container Regeneration
Plans for a shipping container village at Sunderland seafront have recently been given the green light by Sunderland City Council. The two-storey development will see shipping containers transformed into a vibrant hub focusing on community wellbeing, socialising, events and independent street food. The development falls against wider plans to regenerate underused and historic buildings in Seaburn and Roker. The aim is to help attract more visitors to Sunderland's sea front and provide a new offer for entertainment in Seaburn.
Read more about the project in the Sunderland Echo and Chronicle.
Aylesbury Container Micro Homes
Fraser Brown MacKenna Architects has obtained planning permission for a development of low-cost micro homes in Aylesbury made from shipping containers. Each container home will have a green roof and be arranged in a linear fashion, with a living and kitchen area at the front, a separate bathroom, and a bedroom at the rear. Insulation will be added to the walls, roofs and floors of the shipping containers, along with double-glazing at either end, to keep emissions and heating bills low.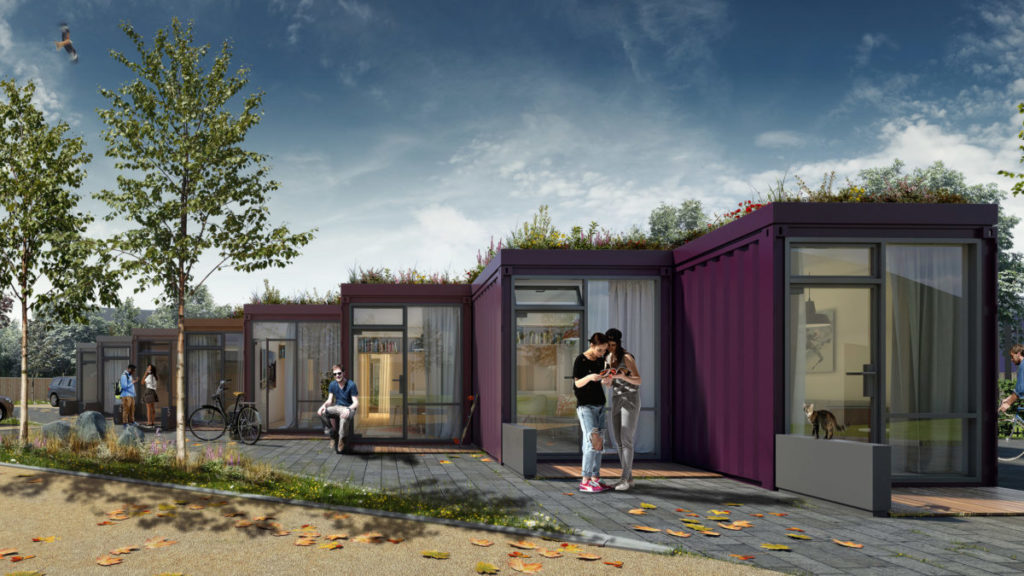 Read more about this development here.
London Container Office Block
Patalab Architecture has won approval to build a nine-storey office block from shipping containers in Whitechapel, east London, which will be the world's tallest building made from the modular structures. London studio Patalab Architecture choose to design the building from reused shipping containers because the offsite modular manufacturing will mean a considerably shorter time on site. They also felt the aesthetic quality of the shipping containers responded well to the brief. Inside the block, the containers will be cut to create open-plan office spaces.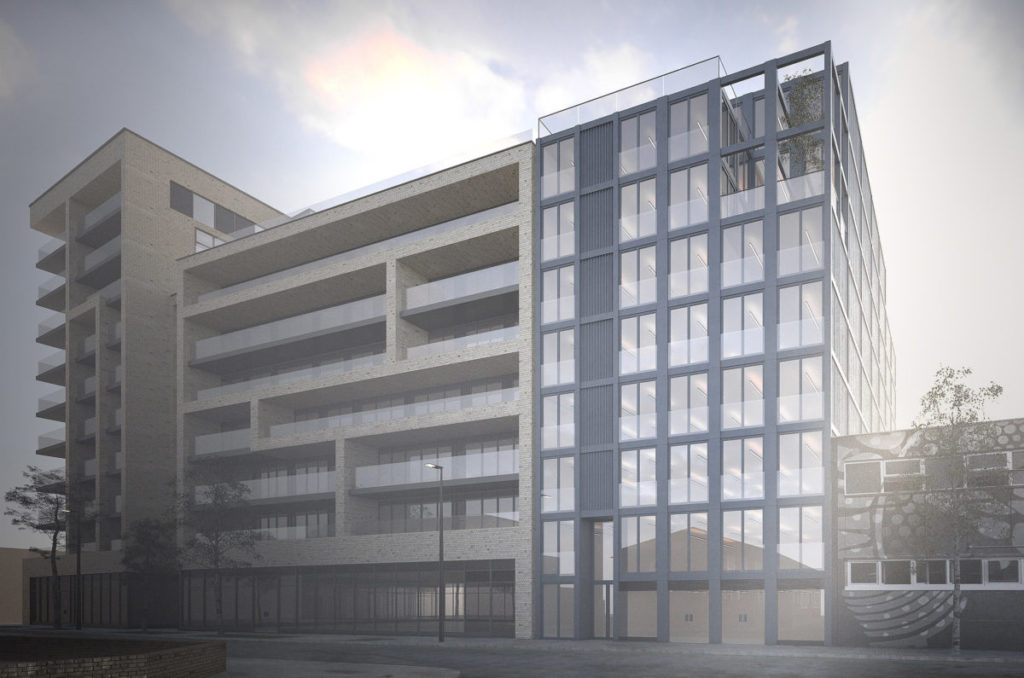 Read more about this London container development here.
Container Accessible Homes
Blackwood, a specialist housing company, have been showcasing their new container home model at the Chartered Institute of Housing's annual conference in Manchester. The model home, produced by one of our partners Universal Containers, was created with accessibility as a priority. It offers thoughtful design features such as an access ramp to a sliding door as well as the integration of pioneering technology such as the CleverCogs system.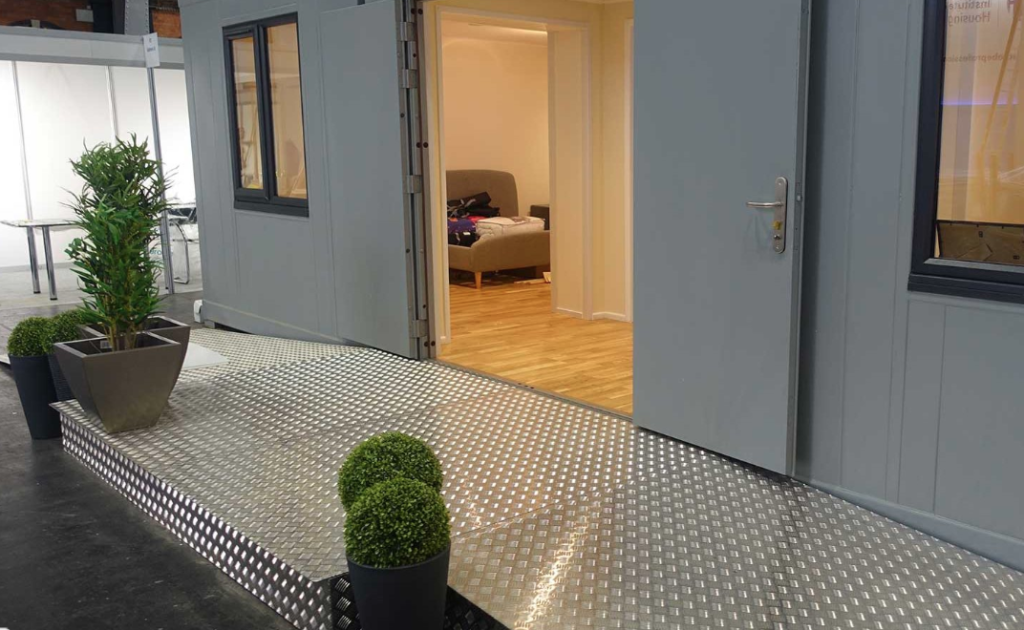 Read more about the Blackwood Project here.
As you can see, there are many varied and diverse container developments currently taking place across the UK. From low-cost developments involving little alteration to the basic container structure to ambitious container conversions for open plan living, socialising and entertaining. The benefits of container developments, including their low cost, stability, versatility and transportability, are leading to growing popularity amongst architects and developers. 
If you have a project in mind for converting containers into a building development we would love to hear from you.